Download User Activity Report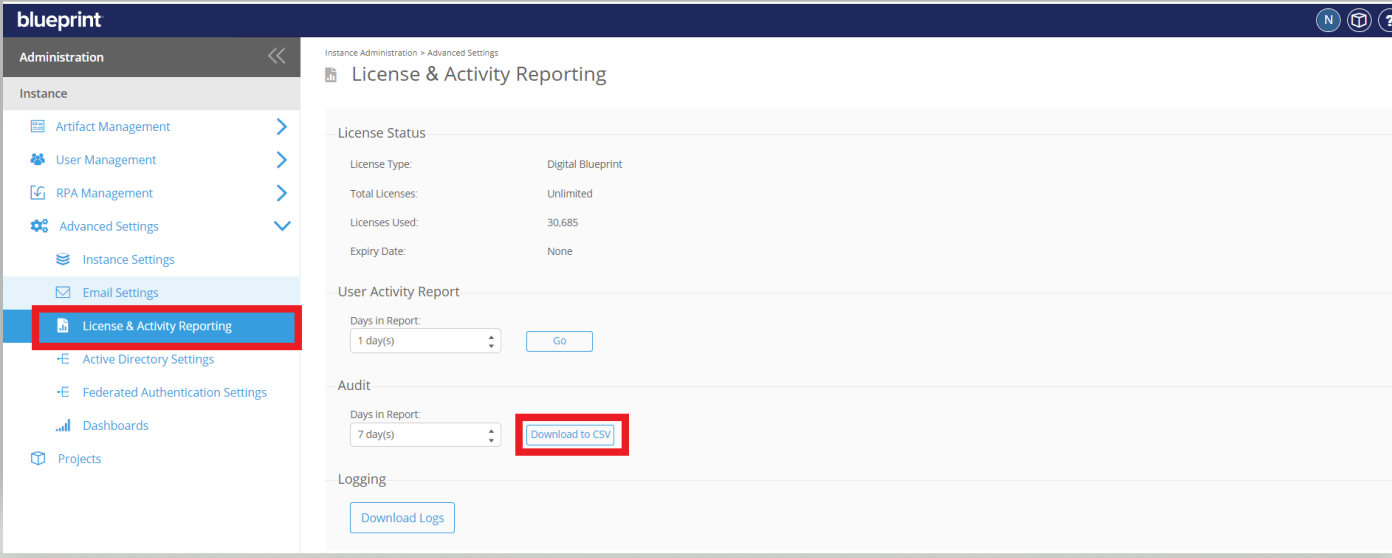 The User Activity Reporting allows Blueprint admins to download a log of activities that were done by all users in the instance.
To access this report:
Navigate to the admin panel
Under Advanced settings click on License & Activity Reporting 
Under the section Audit, select the number of days you want to get the report and Click on Download CSV button. 

The system can only generate a report between 1 and 365 days.

The report will be downloaded into the user's computer in excel format where all the information can be seen about the activities done in the blueprint instance by different users.
---
---