Blueprint Help
Blueprint offers numerous help resources to accelerate the onboarding process and empower users to become quickly familiar with the UI, features, and capabilities of the application.
In some cases, interactive tutorials and slideshows are triggered automatically on your first visit to a page in Blueprint – although you always have the option to discard them if need be.
The same resources can also be found by clicking the Help icon in the upper-right corner, in addition to the following help assets:
The ability to search Blueprint's extensive help documentation
Interactive tours that guide you through powerful Blueprint features and pages
Slideshows overviewing Blueprint features
Frequently asked questions (FAQs)
Links to:

Blueprint's comprehensive online help
Blueprint's Learn More Site that offers Blueprint Getting Started videos and other resources
Our support channel where you can log a Support Case or ask a question.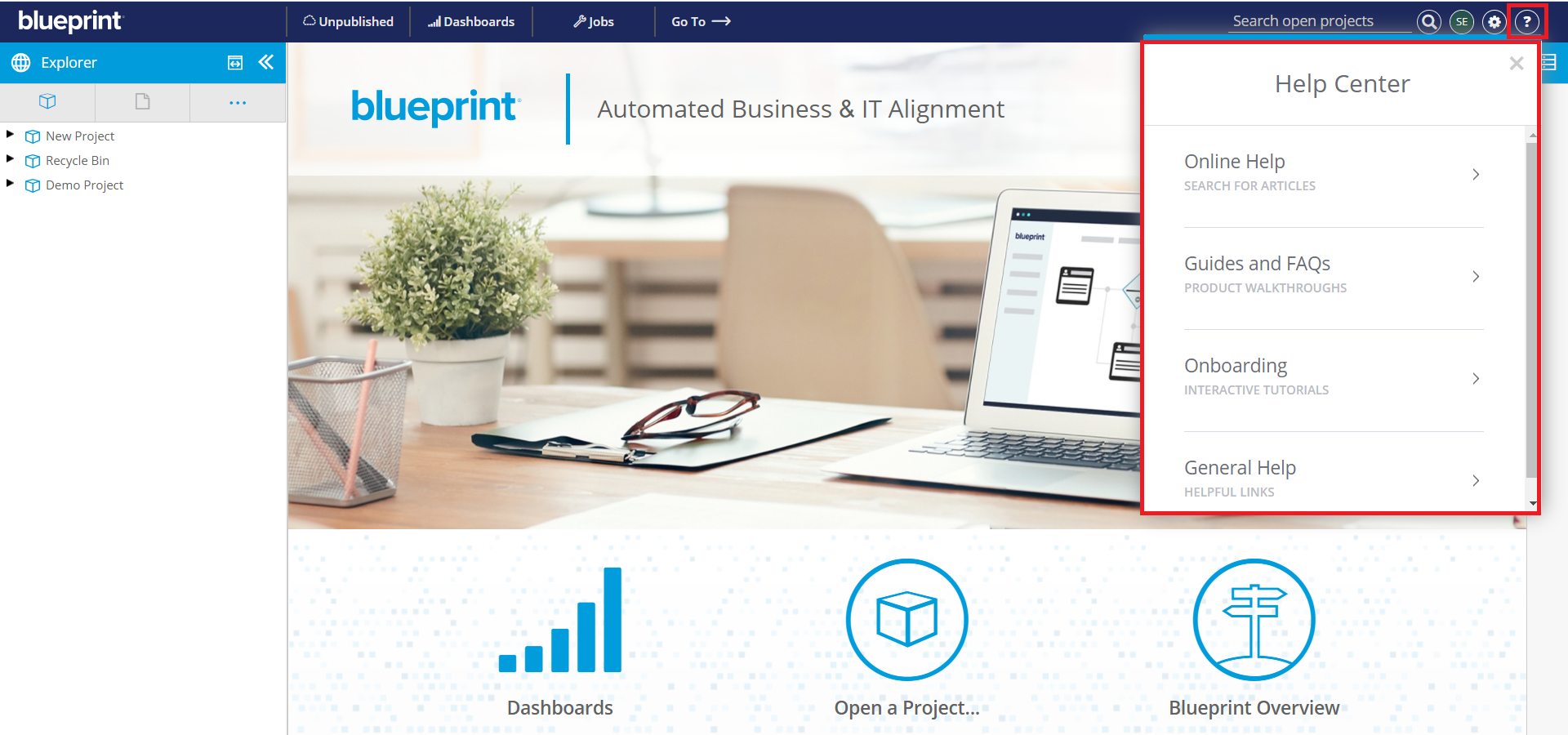 ---
---