Branching Workflow Example
In the following example, State A branches: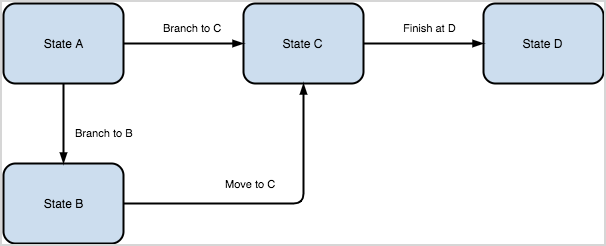 In the Blueprint interface, users would have one of two Transitions to choose from in the Workflow drop-down. The following Workflow XML represents the above diagram: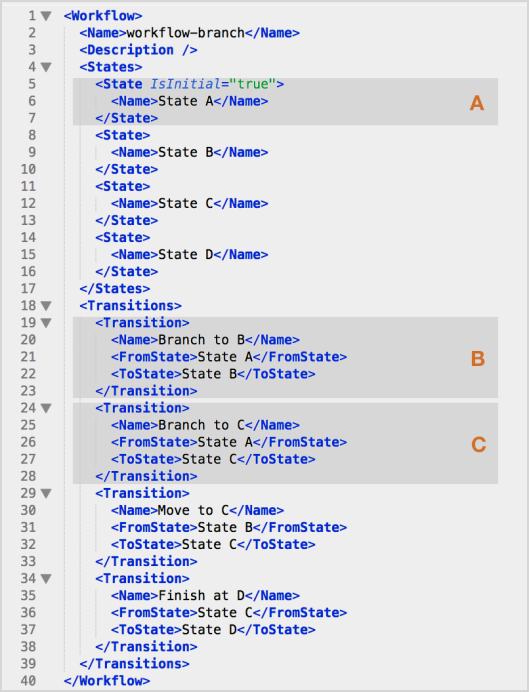 Branching is implicitly defined in the Workflow:
(A) State A's name (which is conveniently "State A") is directly referenced in Transitions.
(B) The FromState for this particular Transition is State A, and flows to State B.
(C) The FromState for this Transition is also State A, but the Transition flows to State C.

When a State is referenced more than once in a FromState, that means it presents Transitions to multiple States.
---
---