Add Instructions to a Review
If you need to include important instructions for the Review participants, you can set a description for the Review in the Utility Panel.
When instructions have been added, participants see an info icon (

) next to the Review name in the Review Experience that they can click to view the description.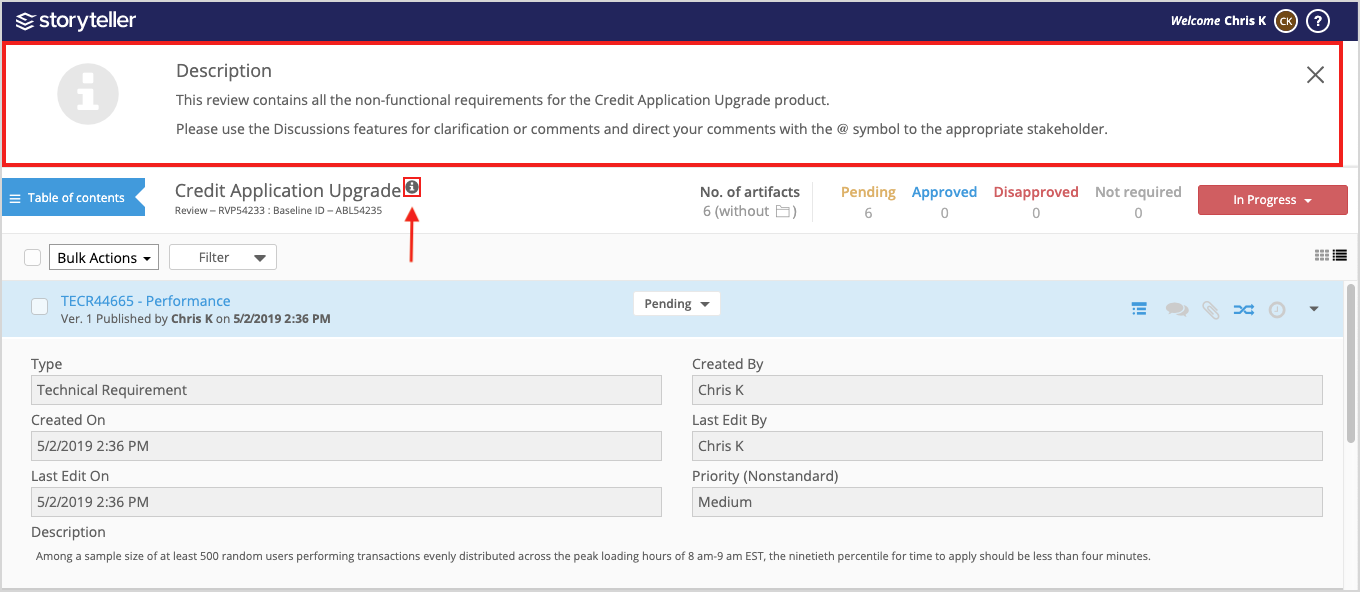 To include instructions in a Review:
Access the Review artifact of interest and open the Utility Panel.
Enter your instructions in the Description field.
---
---