Save a Default View
Saving a Default View for an artifact allows admins to customize what users throughout their organization see when navigating to the Descendants View of an artifact.
To set up a Default View:
Only Instance Admins or Project Admins with at least one privilege can set up Default Views
Click the dropdown "View Settings"
Select "Save as Default View"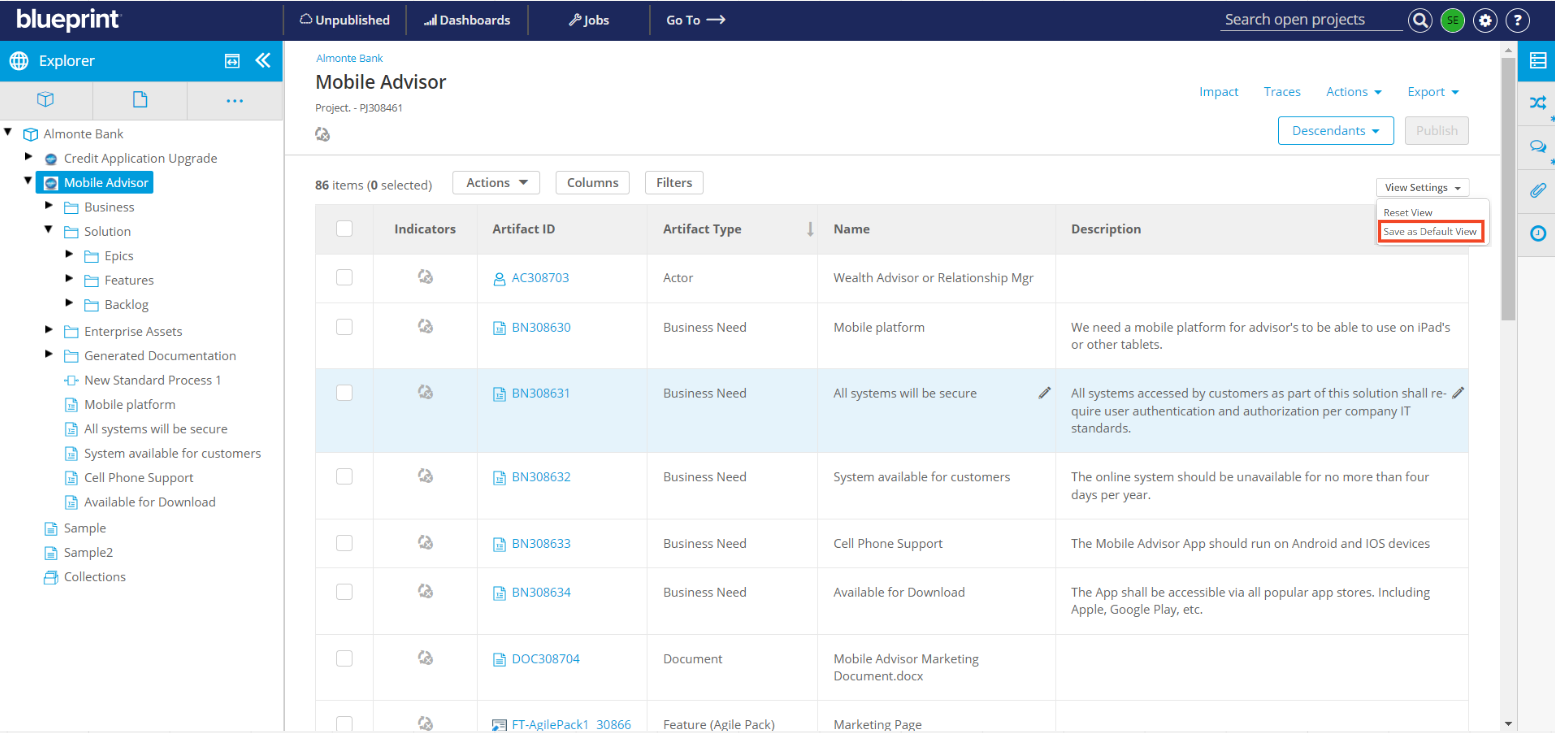 Reset View:
To replace a view with the Default View, click "Reset View" and it will replace the current view with whatever Default View the admin has set up for that artifact. From there, users can once again customize whatever columns or filters they would like.
For non-Admins, the "Reset View" button takes the place of the "View Settings" dropdown
Things to note:
If users have a previously set up private view with customized columns and/or filters for an artifact, their view will remain unaffected. They can switch to the Default View at any time by clicking "Reset View"
If it's a users first time navigating to the Descendants View of an Artifact with a set up Default View, they will see the Default View.
---
---