Initiate a User Story Walkthrough
In Blueprint, you can initiate a walkthrough to view your user stories in the context of an entire Process. The Walkthrough view puts you in the perspective of a user interacting with the system responses.
All your generated user stories are laid out consecutively, with UI mockups at the center of the view. This makes it easier to imagine how the Process will actually work, and pinpoint any issues a user might have with it.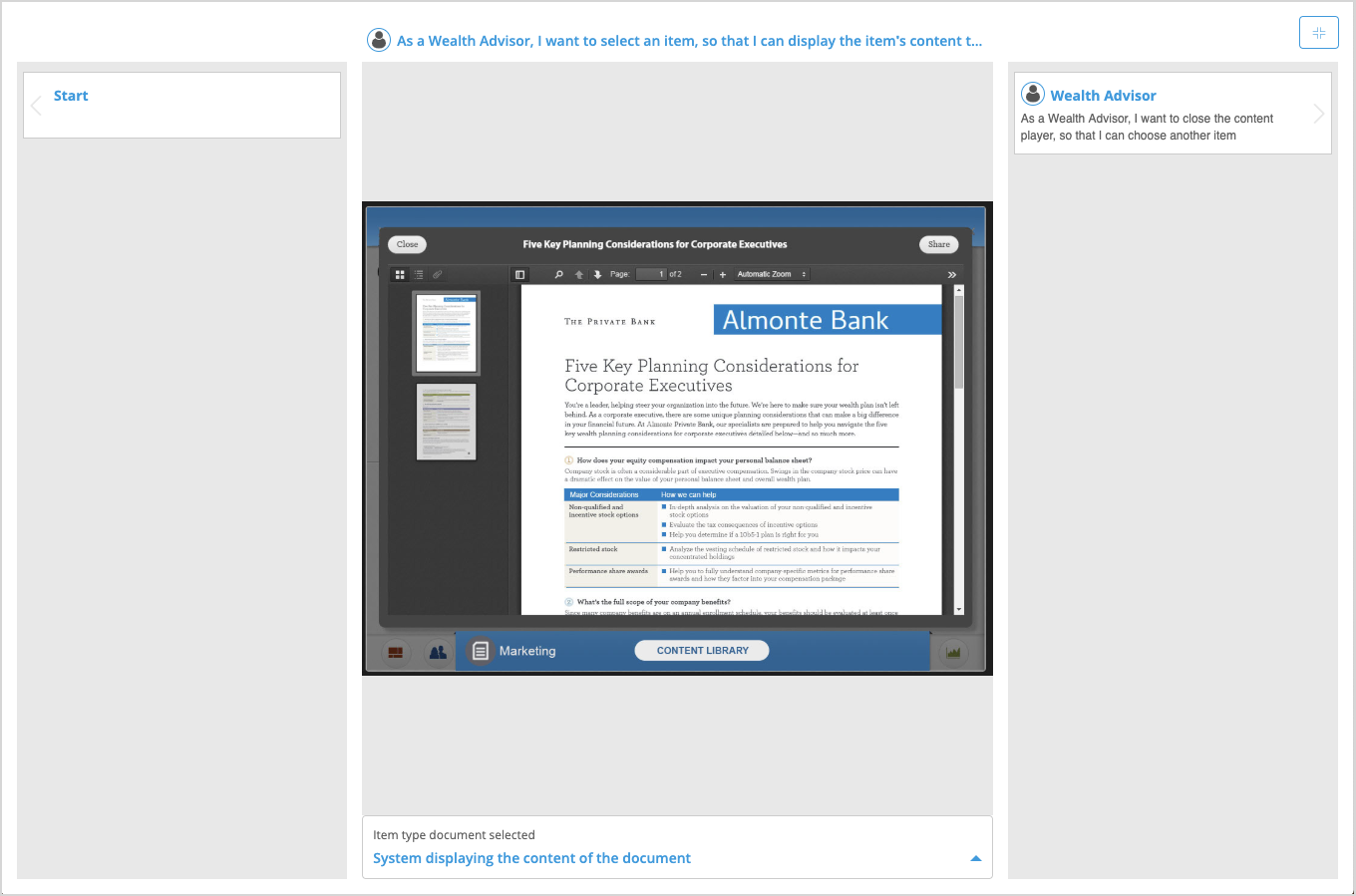 Walkthroughs can also be switched to a full-screen view, giving you an uncluttered presentation mode that helps you demo the Process to stakeholders.
To initiate a walkthrough:
Before you open a Walkthrough, ensure that all user stories have been updated and that you are in User-System Process mode, otherwise the Walkthrough button won't be enabled.
Click the Walkthrough button () in the artifact toolbar.

Click the system task's Walkthrough icon () to initiate the Walkthrough split-screen view. This moves the Process diagram to the bottom and adds the now-visible Walkthrough above it.



If you would like the Process to begin at a specific system task, make sure it is selected (outlined in blue), otherwise the Walkthrough will start at the beginning of the Process.
Your Walkthrough can also be shared with other users. If you'd like your Process to be viewed at a certain step, sharing the URL will keep the Walkthrough open at that specific point. However, the Process diagram's zoom level will automatically revert to 100%.
---
---