Reuse Multiple Artifacts
Multiple artifacts can be reused in Descendants View.
To reuse multiple artifacts:
In the Descendants View, select the artifacts you want to reuse.
Click the Actions dropdown and select Bulk Reuse.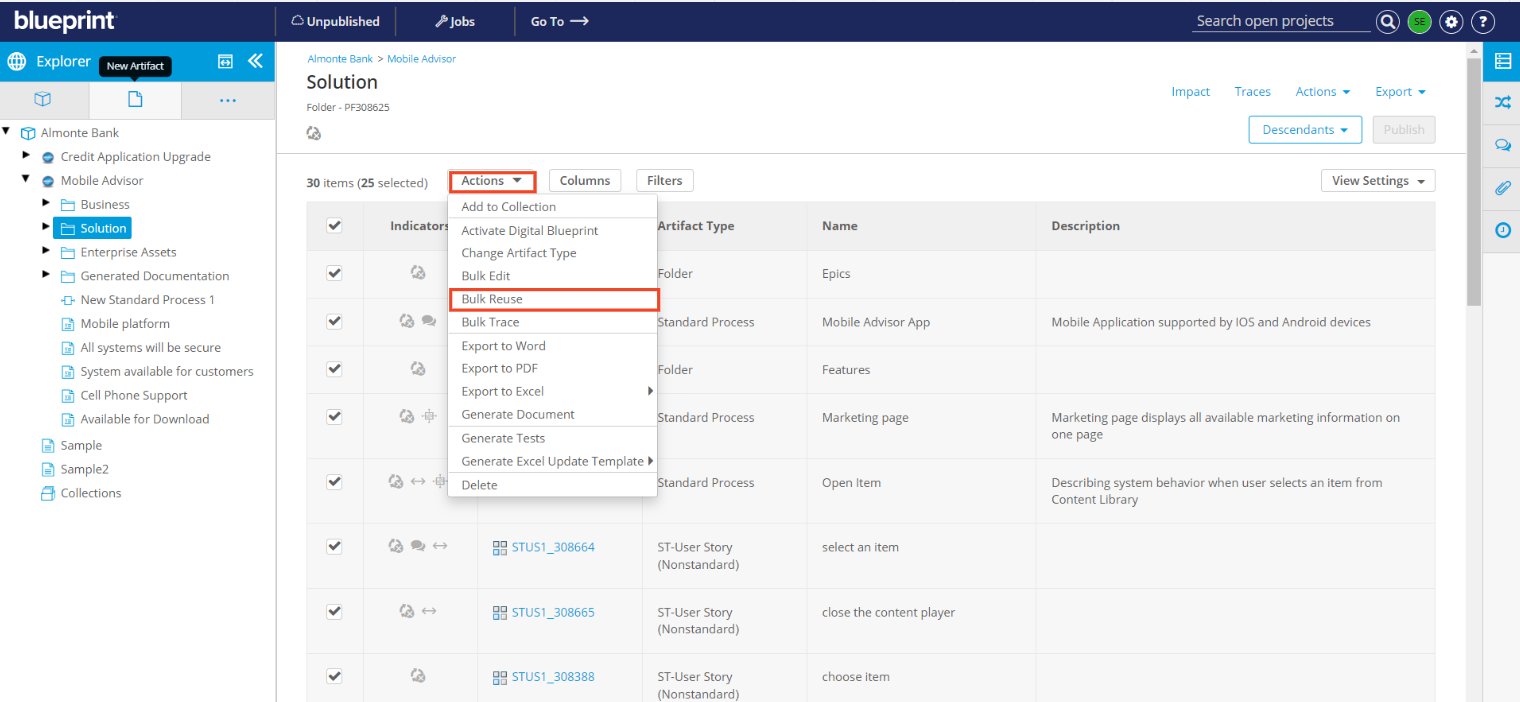 In the Reuse to... modal:

Search for and select the location to place your new, reused artifacts.
Select the Include Relationships checkbox to include all the Relationships and traces from the source artifacts in the new, reused artifacts.
Select Include Files to include all the Files from the source artifacts in the new, reused artifacts.
Click Reuse and Publish.
Hierarchies are not maintained with a bulk reuse; they are copied as a single list.
When artifacts are reused, a reuse relationship is established between the source artifact and the newly created, reused artifact. The relationship can be viewed in the Relationship tab of the Utility Panel and identified with a reuse icon in both the artifact title and Indicators column in the Descendants View.
Artifacts with reuse relationships that have suspect traces can be merged or quickly reconciled.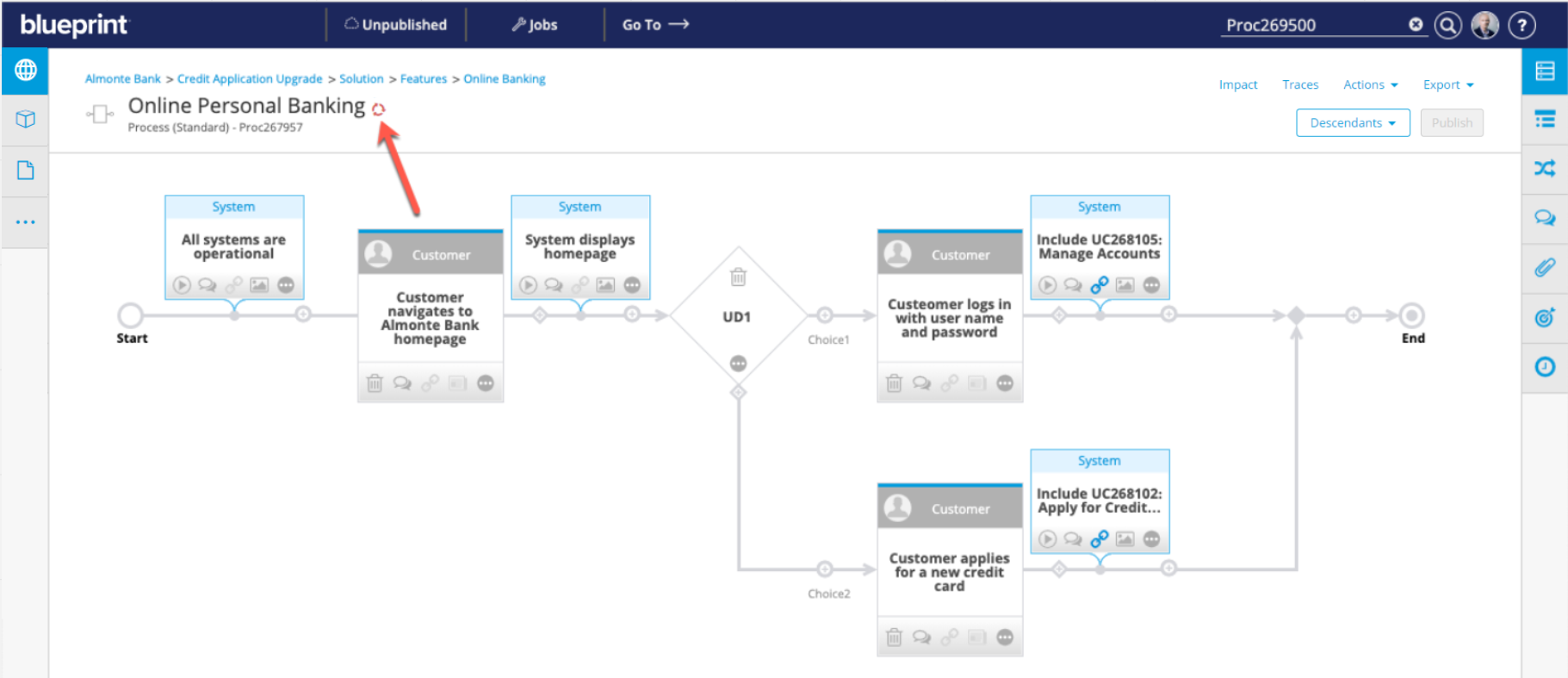 For more information on suspect traces, see the Suspect Traces article.
---
---