Manage Discussions in a Review
When a Review is Active, a Discussion indicator is displayed next to each artifact's name.
If Review participants make comments on artifacts during the Review process, you can view, manage, and reply to those discussions from the Artifacts tab of the Review artifact.
When a participant has started a discussion from the Review Experience, the associated artifact's Discussion indicator is activated (in blue).
To view and reply to a comment in a Review:
Click the Discussion indicator next to the artifact name.

Click Reply.

In the rich text field displayed, enter the text for your reply, and then click Post comment to post it to the discussion.
If a comment was made in the context of that Review, it is displayed in the In this Review tab. If the comment was made outside of the Review, it is only displayed in the All Discussions tab.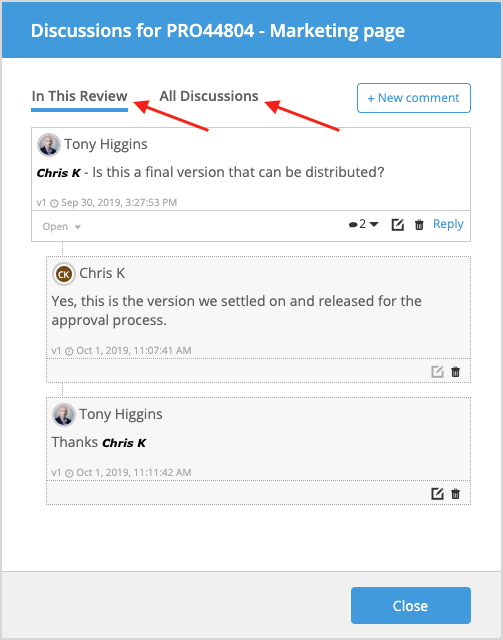 ---
---