Generate a Document with the Add-in
At any time, you can generate output using the data from your data source in Microsoft Office with the Blueprint add-in.
To generate the document from Microsoft Office:
Save your template.
If you do not save your template, the following dialog is displayed when you try to generate output.

Click the Output button (Blueprint tab) and select your desired output format.
Blueprint supports DOCX and XLSX output formats.
The following is an example of a document that was generated using the template: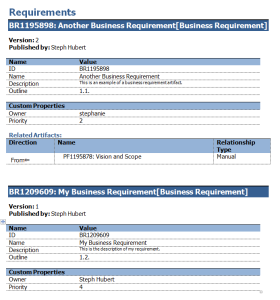 ---
---