Edit Artifacts in the Detail View
There are two ways to edit artifacts in Blueprint: Detail View and List View.
By default, all artifacts are displayed in Detail View when an artifact is selected in the Explorer.
Working in Detail View allows you to make changes to your visual artifacts and gives you precision when editing textual artifacts.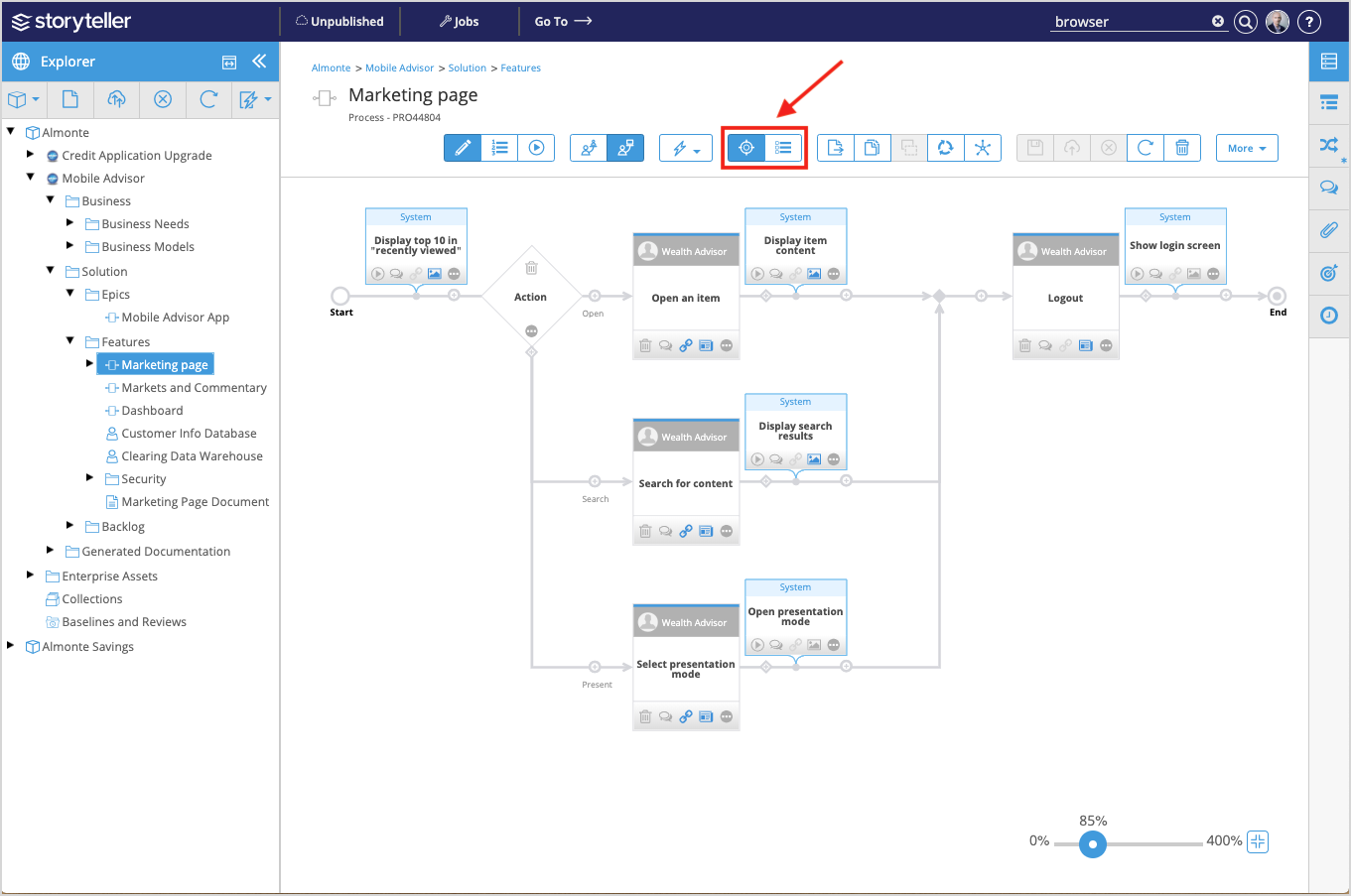 You can toggle between Detail View (

) and List View (

) by clicking their respective button in the artifact toolbar.
For more information regarding List View, see the Using List View article.
---
---