About the Process Editor
A Process is a sequence of user actions that can describe a business process or a user-to-system interaction.
Blueprint's Process Editor allows users to seamlessly model a sequence of user actions and system responses that include images and traces to child user story artifacts. As you model a Process, Blueprint automatically creates and manages relationships between these artifacts and assets.
For information on how to create and model a process artifact, see the Create a Process Artifact article.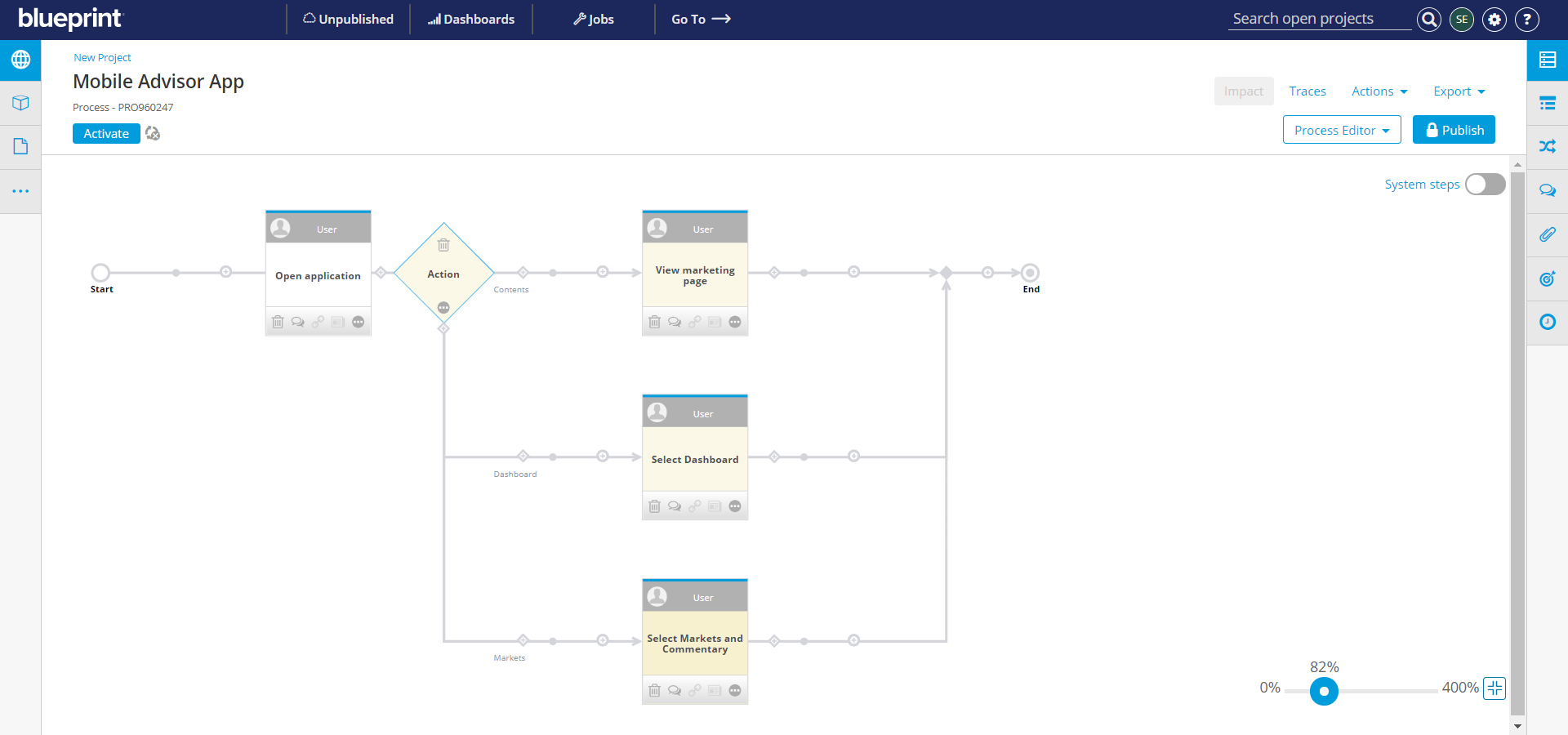 ---
---