Customize the Canvas in the Universal Model Editor
The canvas is the main white area of the Universal Model Editor. This is the visible area, meaning that what you create here will be displayed as the image for that model artifact.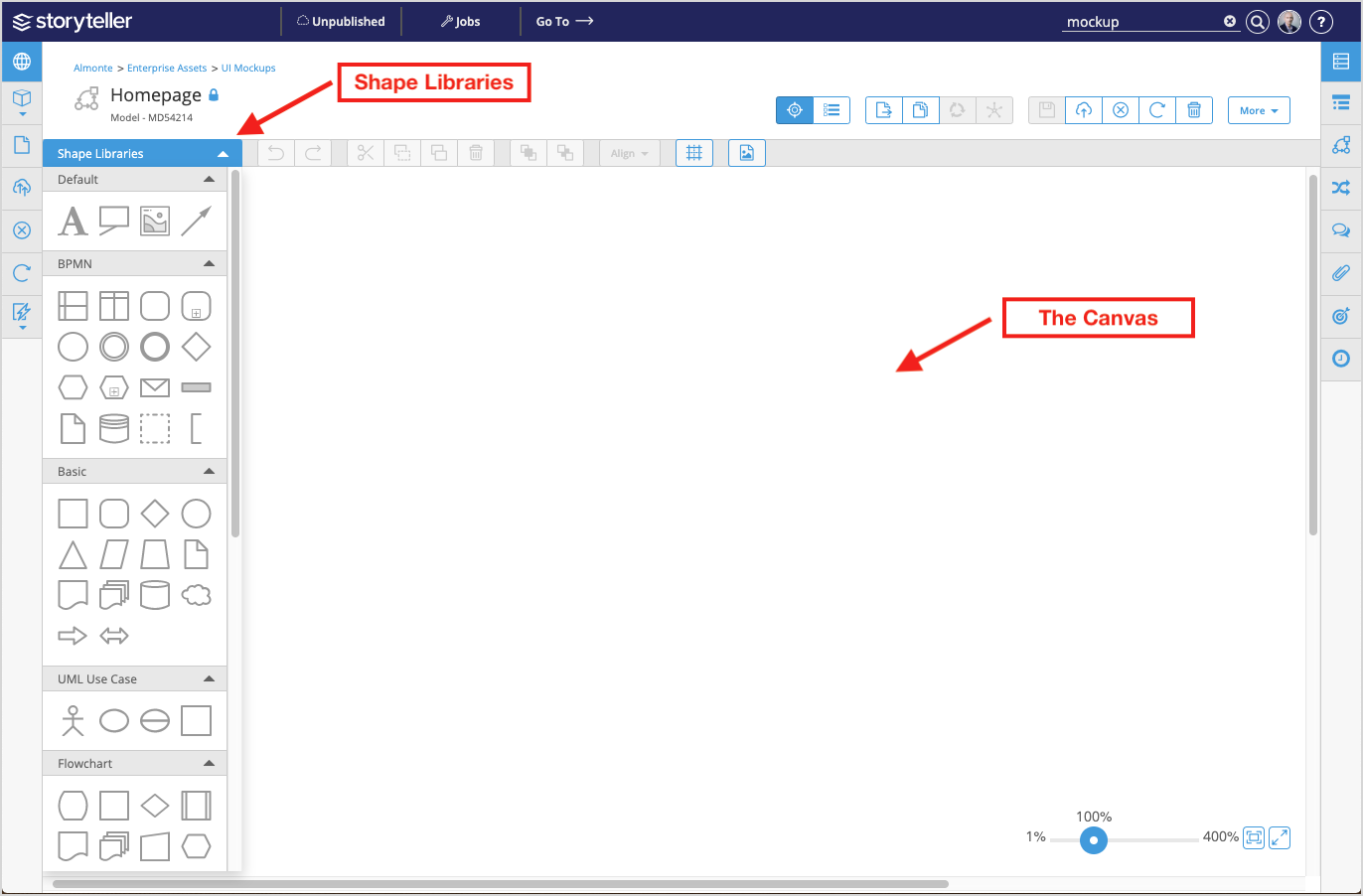 Anything in the surrounding light blue area will not be displayed.
Resize the Canvas
The canvas has various properties and settings that can be customized. The default canvas size is 1760 pixels by 1360 pixels. The default setting is the same size as standard letter size paper.
The canvas size can be changed in the Format Canvas tab of the Utility Panel. Make sure no shapes are selected to view this tab.

Resize the Grid-lines
For more precision when aligning objects to one another, click the Gridlines button (

) in the toolbar to display the canvas' grid.
Shapes will snap to grid by default. To disable this, clear the Snap to Grid checkbox under the Format Canvas tab in the Utility Panel.
Optimize Your Workspace
The Canvas has several controls on the bottom right to help maximize the working space. These include:
The slider at the bottom of the screen to zoom in and out of the canvas

You can make fine adjustments to your view by clicking the slider and using the your arrow keys.

The Fit to Page button automatically adjusts the zoom level to fit the entire canvas
The Show Full Screen button collapses all panels (the Explorer, the main header, and the artifact information and toolbar) to optimize your workspace. Click the Restore button to bring everything back.
The Shape Libraries panel can also be closed to optimize canvas space by clicking the Shape Libraries drop-down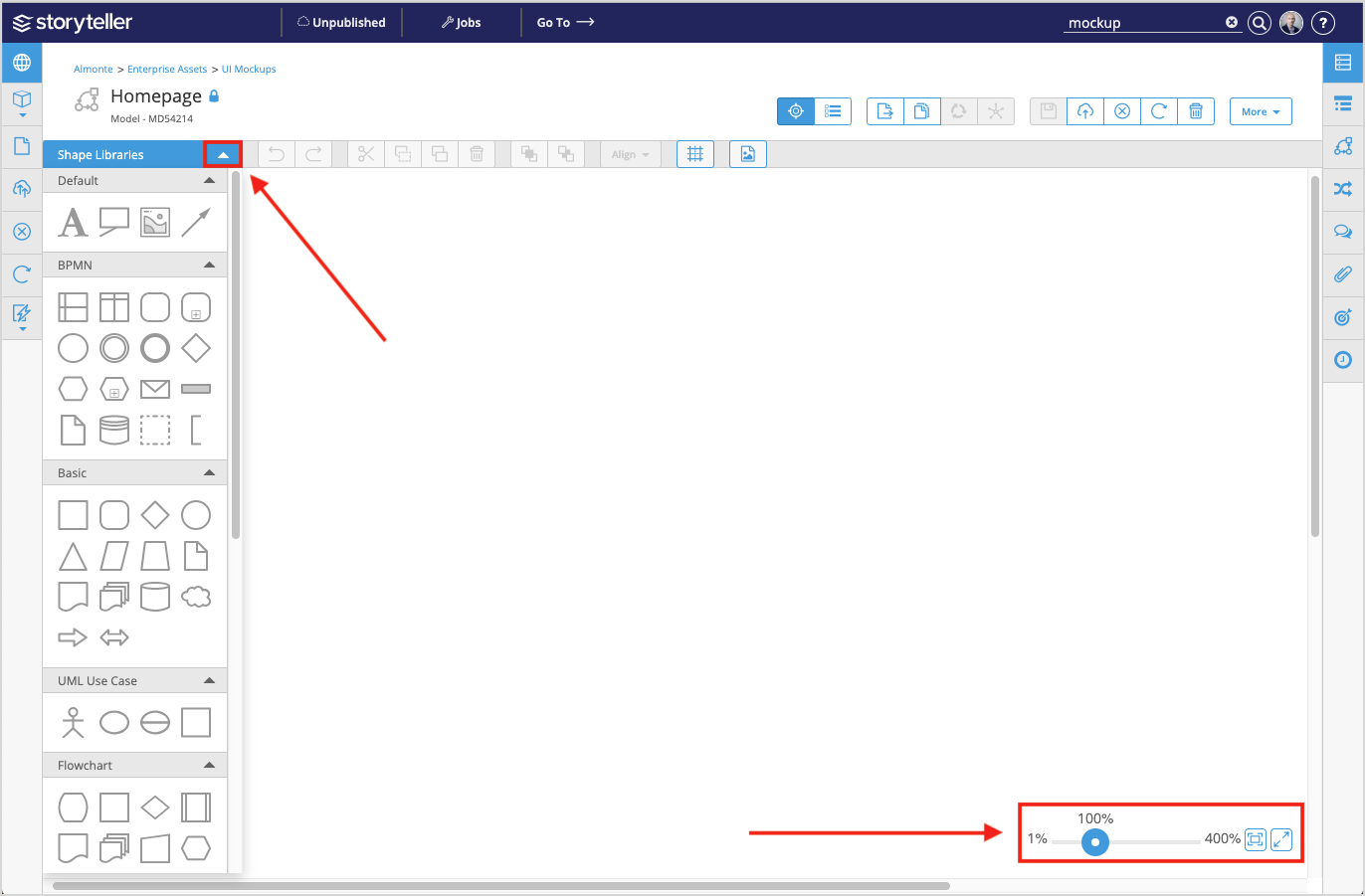 ---
---