Dashboards Configuration in Blueprint
Dashboards in Blueprint provide insights into your entire Blueprint instance, including:
Impact Analysis: mapping all dependencies and relationships throughout your instance to show how a change to a regulation, or requirement might impact other artifacts.
Applications Dashboard: providing list of all technical dependencies a bot has.
To configure your Dashboards in Blueprint:
Click Advanced Settings and select Dashboards in the list of items displayed.
For information on how to access the Admin Portal, see the About the Administration Portal article.
In the Dashboards page displayed, select Enable Dashboards.

Underneath, select which Dashboards you want to enable for your organization.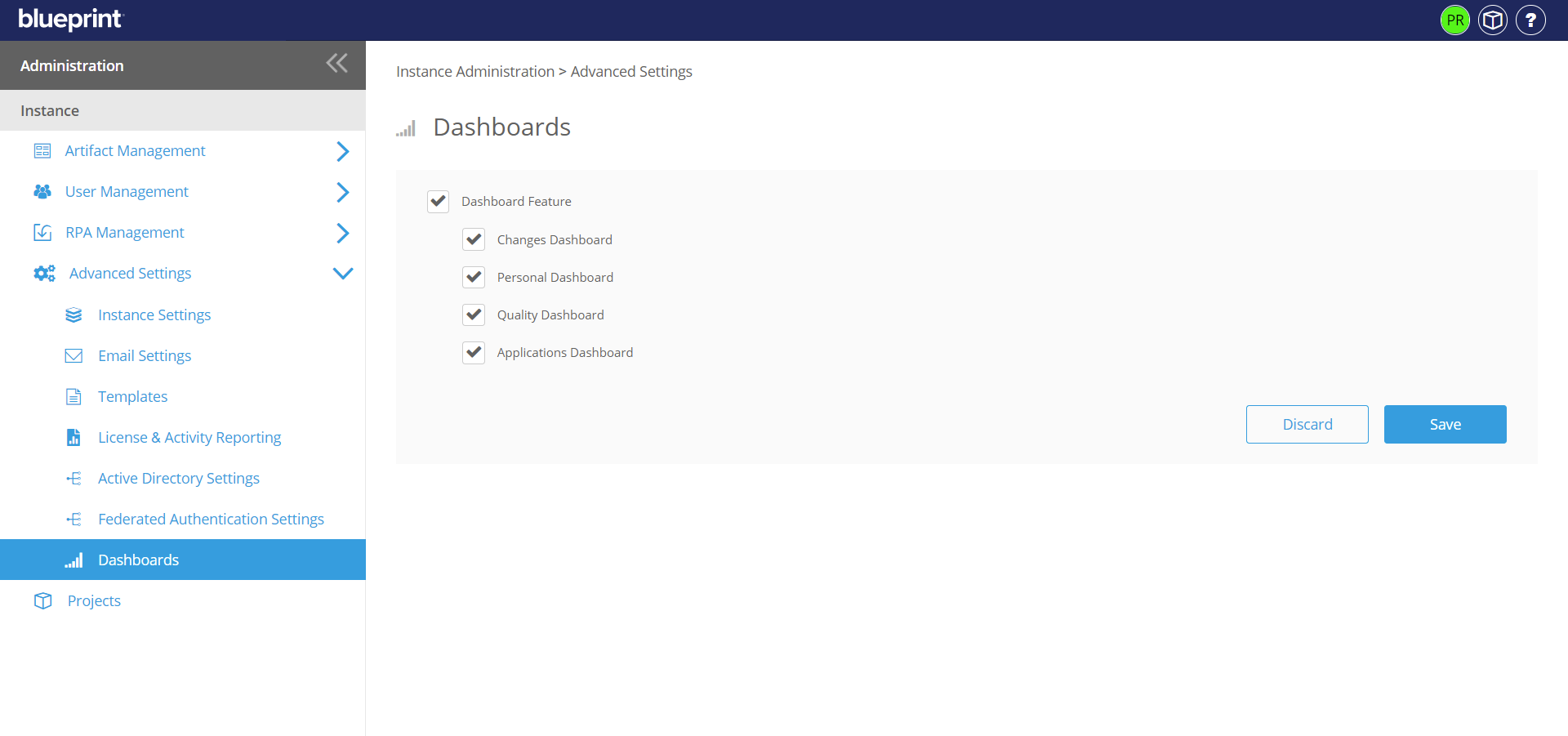 At the bottom of the page, click Save.
After saving, when users next log into Blueprint or refresh their browsers, they'll be able to access the Dashboards selected in the Dashboards administration page.
---
---