Blueprint Interactive Onboarding
Blueprint provides interactive onboarding tutorials that accelerate a new user's proficiency with the application and dramatically reduce the amount of time it takes to become an experienced Blueprint user.
The different modules available introduce and facilitate fundamental Blueprint features and capabilities like opening a projecting, creating an artifact, and adding a trace. They lead the user through the different user interface elements to complete each function at a pace the user controls.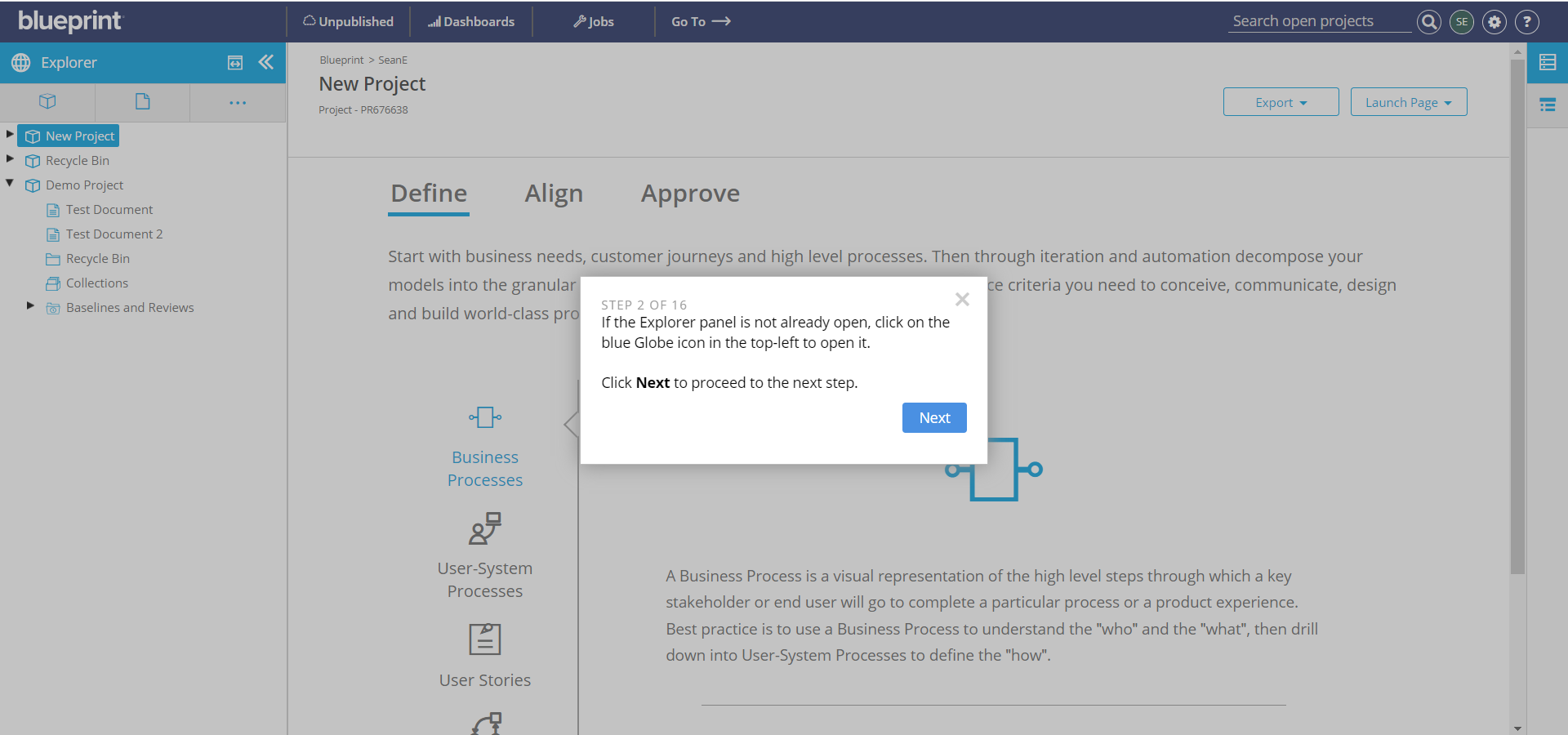 Each interactive tutorial is designed to be completed within 2-3 minutes and is accessible from the Onboarding section in the Blueprint Help Center. This is also where a user's onboarding progress can also be tracked.
To access and complete Blueprint interactive onboarding tutorials:
Click the Help icon () in the upper-right corner of Blueprint.
Click the Onboarding section.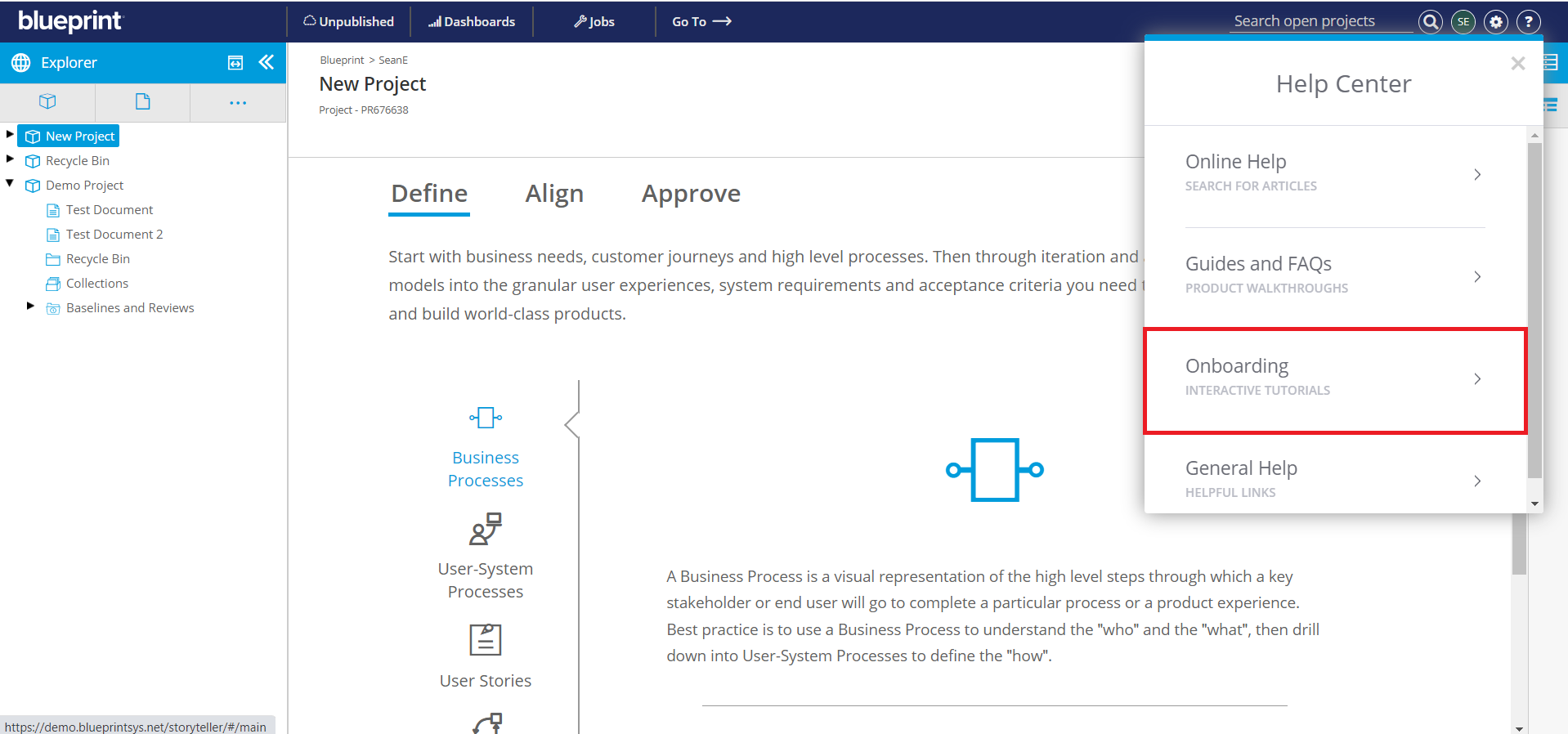 Select the interactive tutorial you want to complete, and follow the step-by-step instructions displayed.

Your progress for each individual onboarding module is presented on the left side of its title.
Your progress for all onboarding modules can be monitored by the progress bar at the bottom of the Help Center window.
---
---